Vincent Buret - Variable Bols Lamp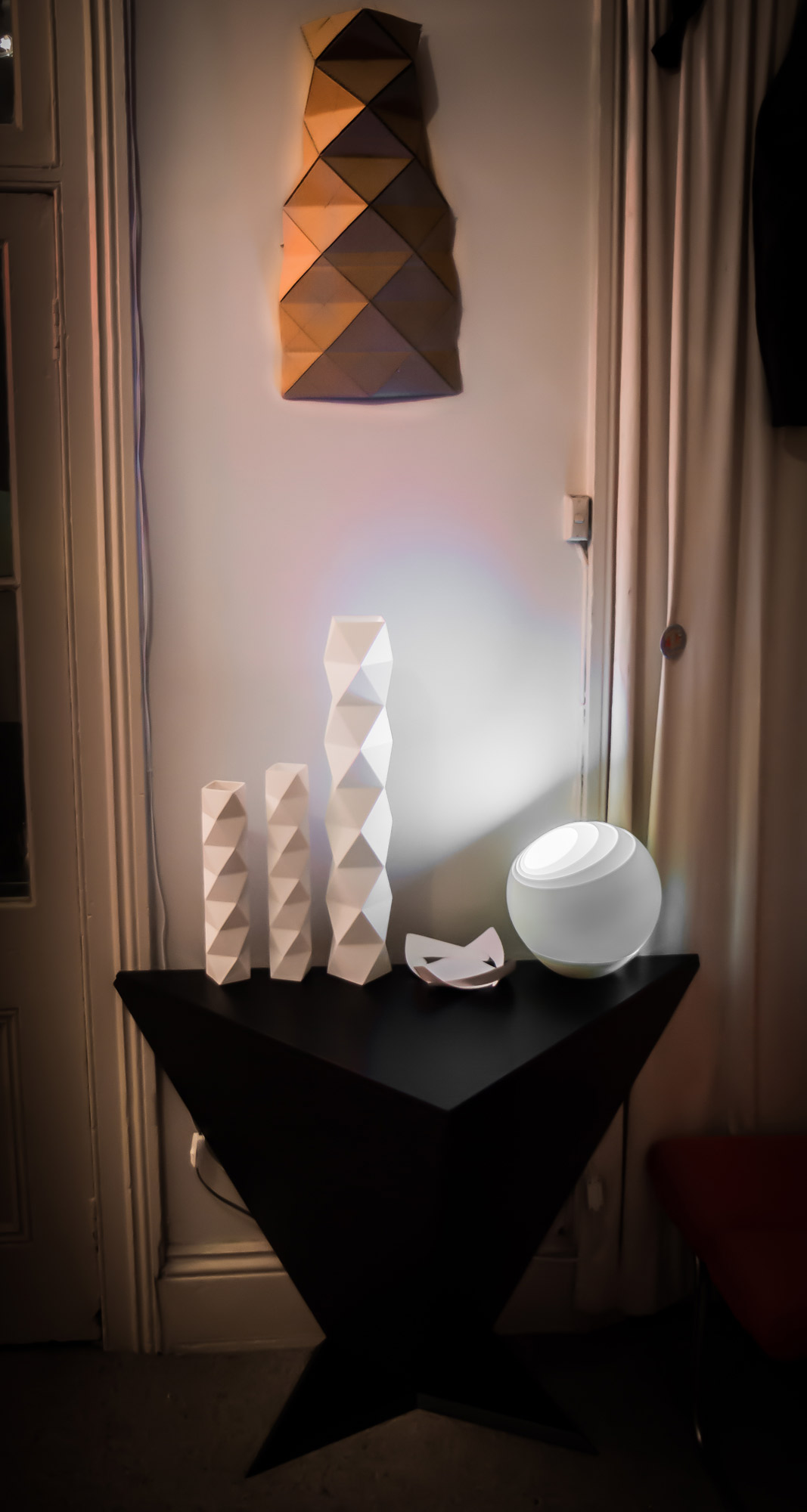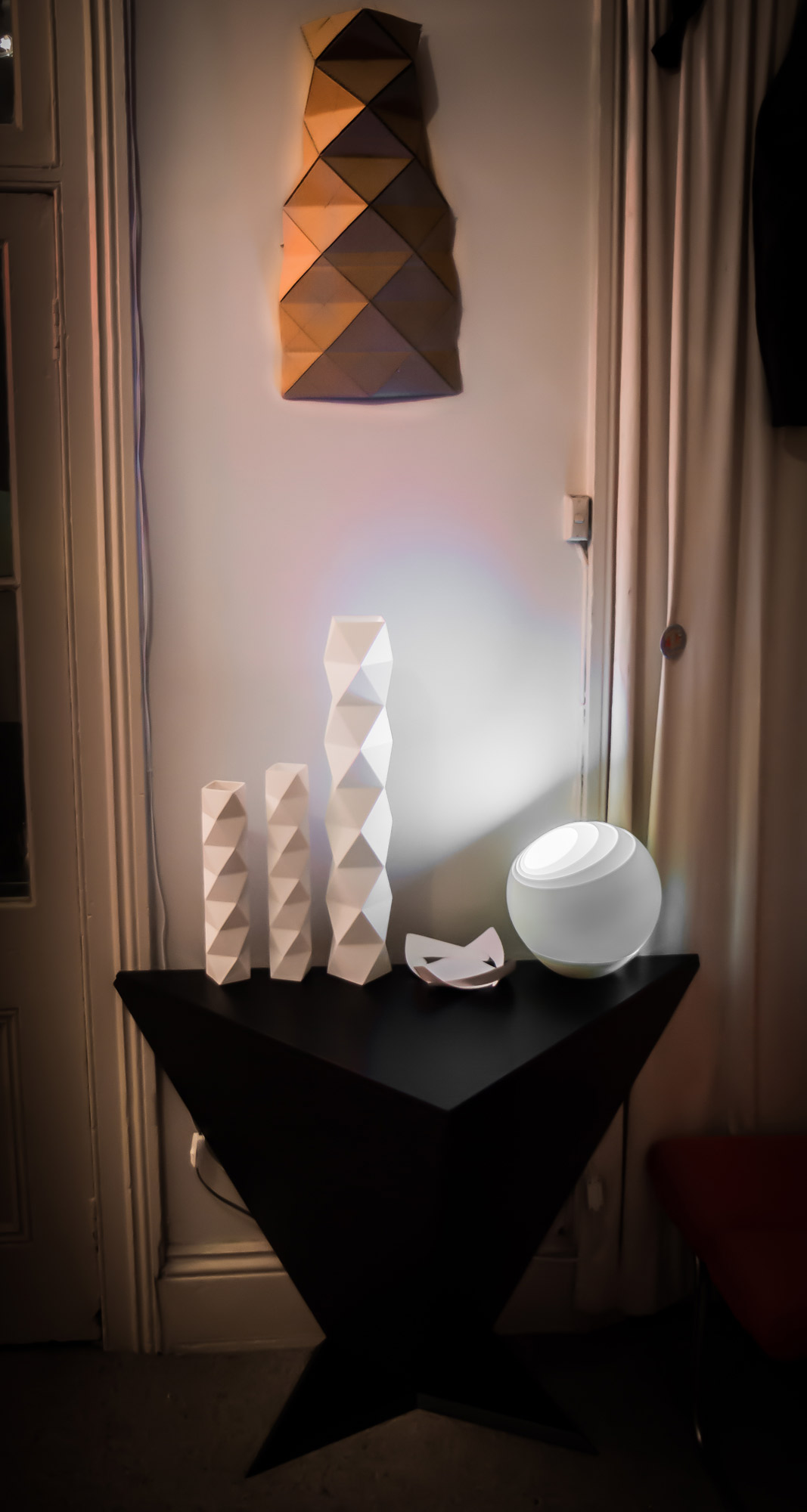 Vincent Buret - Variable Bols Lamp
3D printed nylon, LED
13cm diameter
A pendant light or a table lamp.
The Variable Bols lamp shade is composed of four movable bowls interacting on a fixed base. Each bowl can move independently, allowing for an array of design shapes each transforming the direction and strength of the lighting environment. This design can only be built via 3D printing.
The user has the final decision on the design of this lamp shade while interacting with it shape.
Variable Bols is 3D laser sintered in PA 200 polyamide (AMS).

Please note, these are made to order and have a 4 week delivery
Shipping: Free delivery to Sydney area. For rest of Australia, delivery is POA.