REK - The Sky Is The Limit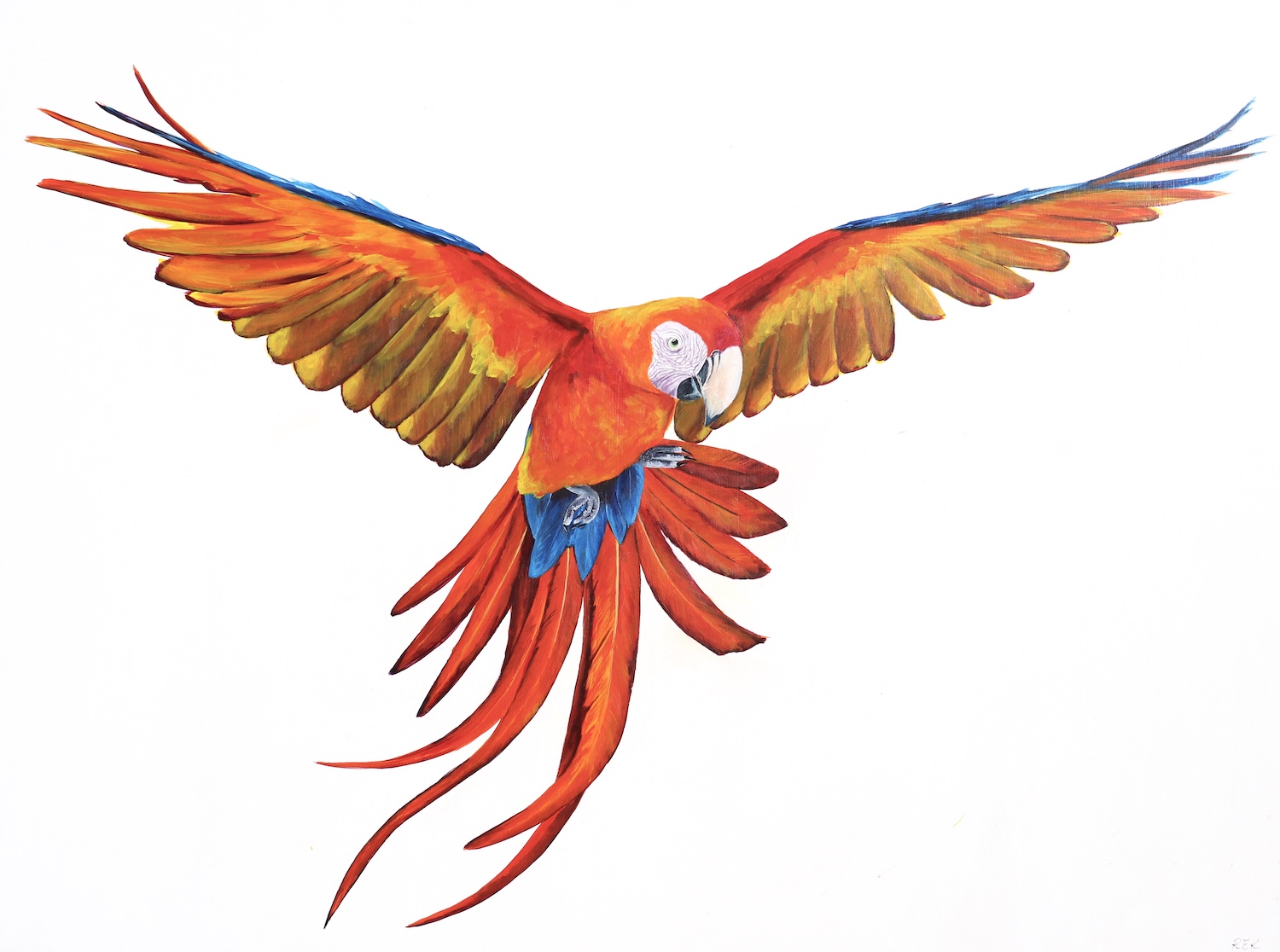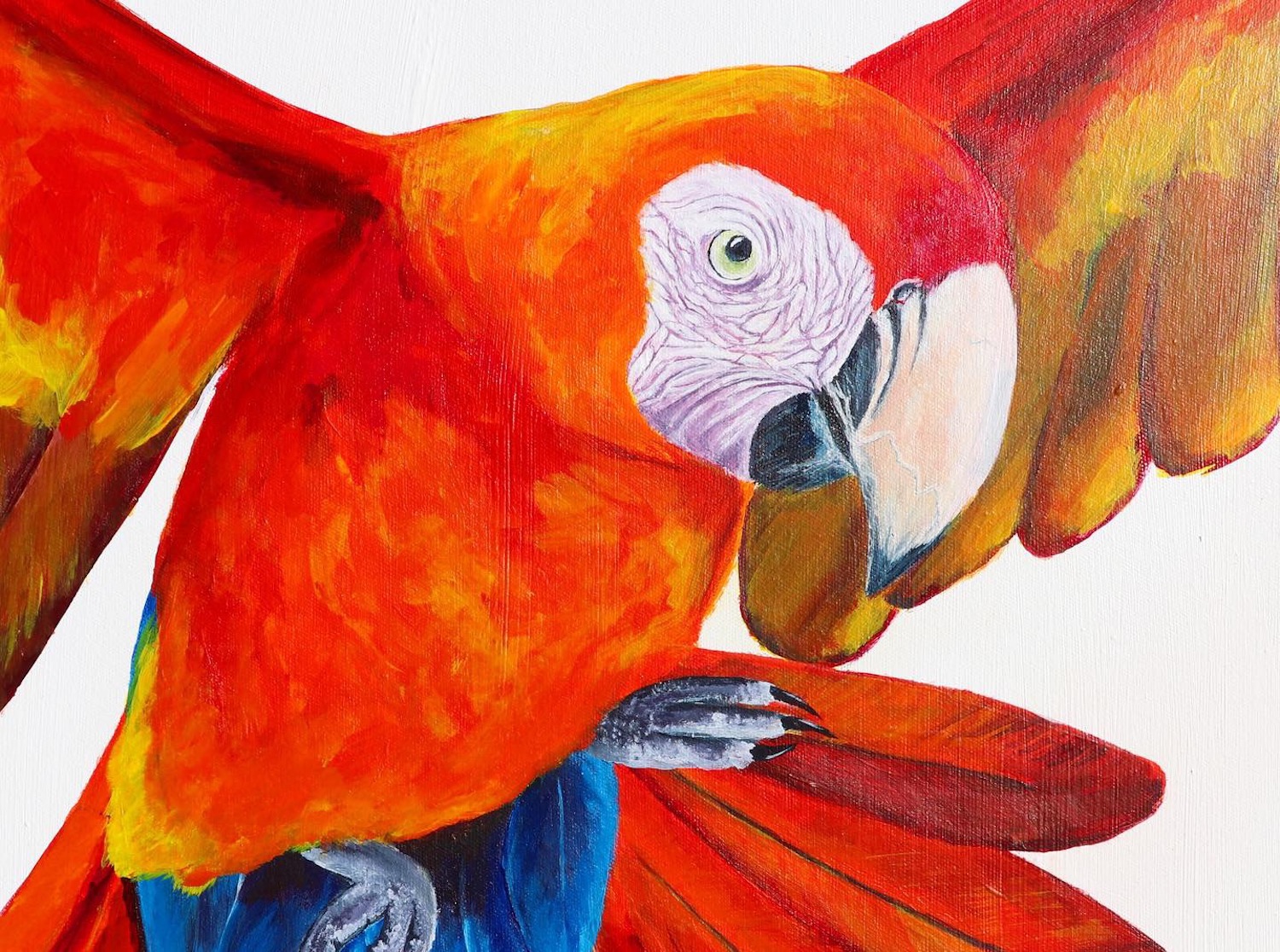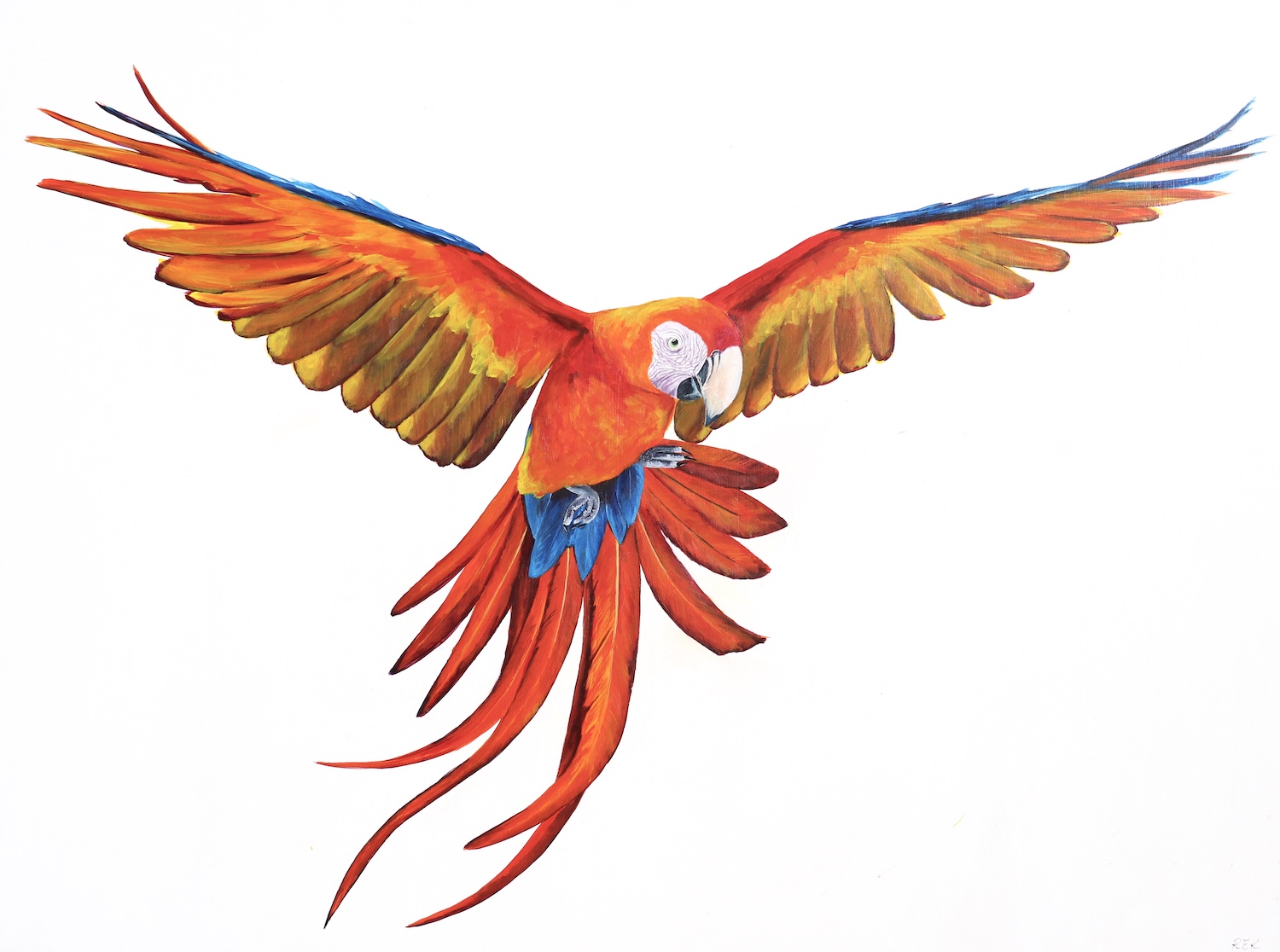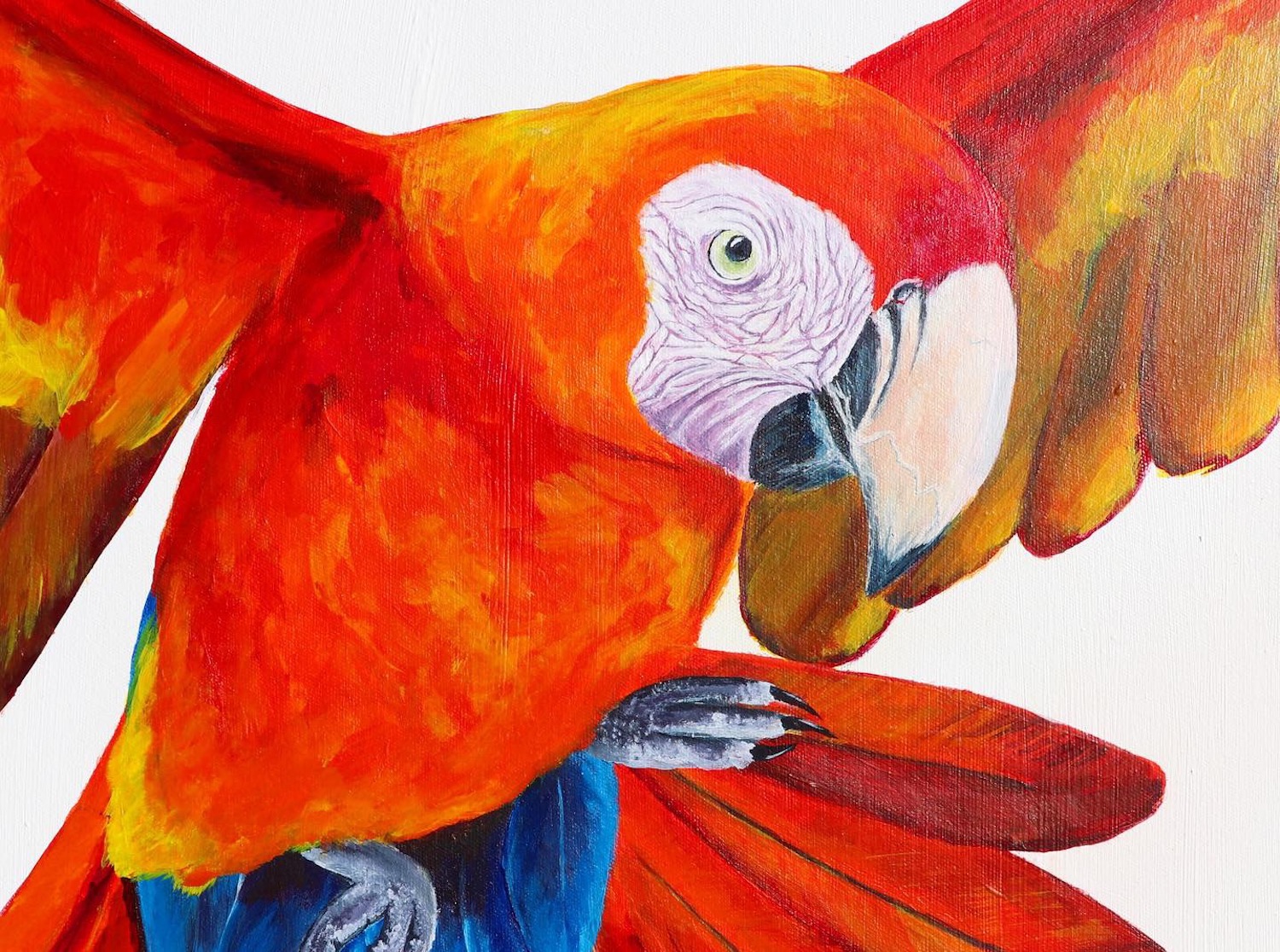 REK - The Sky Is The Limit
Acrylic and graphite on stretched poly cotton blend Wright and Co Canvas. Unframed OR Framed.
76cm x 101cm
'The Sky Is The Limit' was commissioned as a merchandise reference image for a bird training and rescue organisation based in the US.
Morgan the Macaw had a rough start to life, she was hatched with a foot deformity and moved from home to home 6 times before being rescued, trained by her carers and eventually homed with a loving family.
The familiar fusion of high detail in the eyes and face of the subject remains true to the unmistakable REK style of wildlife painting, with his typical loosening of detail at the extremes of the Macaws wings - the familiar commentary by REK on the threat our wildlife faces through habitat loss.
This work is painted on the highest quality Wright and Co canvas, the intense colours of the Camelot Macaw have amplified intensity juxtapose against a pure white background.
This work is stretched super smooth poly cotton canvas - a matt black float frame option can be included if desired.
The piece comes ready to hang, signed on the front and stamped on the reverse side using REK's unique artists logo wax seal.
Free shipping to anywhere in Australia.